gigs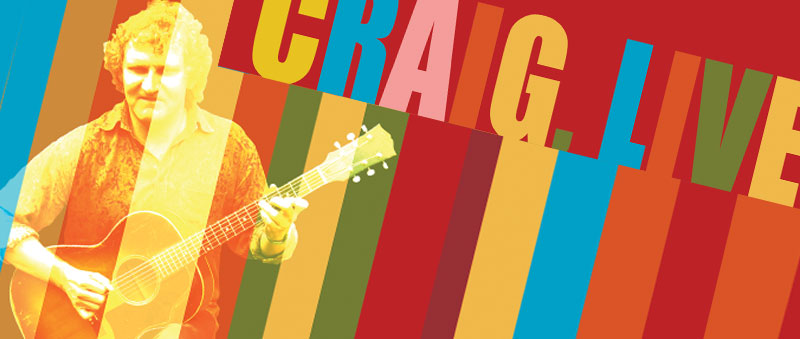 CraigLive
Craig's gigs for 2020.

Keep checking as new ones are added and existing ones can be moved; although my computer is responding so slowly at the moment that I'll probably have played the gig before it's listed. Additionally, coronavirus will probably be the main act taking over from March.

If in doubt, consult your dealer.
JANUARY
Fri 10th
Riseley Village Hall,
Gold Street, Riseley, Bedford. MK44 1EG
8 - 11

Sat 11th
The White Swan,
High Street, Whitchurch, Bucks. HP22 4JT
8 - 11

Sun 12th
The New Inn,
Silver Street, Abthorpe, Northants. NN12 8QR
4 - 7
OPEN MUSIC AFTERNOON

Sat 18th
The Royal British Legion,
Bossard Hall, West Street, Leighton Buzzard, Beds. LU7 1DA
8:45 - 11:15

Sun 19th
The New Inn,
Silver Street, Abthorpe, Northants. NN12 8QR
4 - 7

Sat 25th
Royal Oak,
Main Street, Tingewick, Bucks. MK18 4NN
8 - 11
OPEN MUSIC NIGHT

Fri 31st
The Olde Sun,
Middle Street, Nether Heyford, Northants. NN7 3LL
7:30 - 10:30
OPEN MUSIC EVENING

FEBRUARY
Fri 7th
Woodford Halse Social Club,
Hinton Road, Woodford Halse, Northants. NN11 3TR
9 - 12

Sun 9th
The New Inn,
Silver Street, Abthorpe, Northants. NN12 8QR
4 - 7
OPEN MUSIC AFTERNOON

Sat 15th
Bletchley Working Men's Social Club,
Chandos Place, Bletchley, Milton Keynes, Bucks. MK2 2SQ
9 - 12

Fri 28th
The Olde Sun,
Middle Street, Nether Heyford, Northants. NN7 3LL
7:30 - 10:30
OPEN MUSIC EVENING

Sat 29th
Royal Oak,
Main Street, Tingewick, Bucks. MK18 4NN
8 - 11
OPEN MUSIC NIGHT

MARCH
Sun 8th
The New Inn,
Silver Street, Abthorpe, Northants. NN12 8QR
3:30 - 6:30
OPEN MUSIC AFTERNOON

Sat 14th
The Cock,
High Street, North Crawley, Bucks. MK16 9LH
8 - 11

Sat 21st
Prince of Wales,
Addison Road, Steeple Claydon, Bucks. MK18 2NP
8 - 11
POSTPONED

PUBS HAVE ALL BEEN ADVISED TO CLOSE NOW, SO NO MORE GIGS UNTIL FURTHER NOTICE.

Fri 27th
The Olde Sun,
Middle Street, Nether Heyford, Northants. NN7 3LL
7:30 - 10:30
OPEN MUSIC EVENING

APRIL
Sat 11th
The Club,
High Street, Hanslope, Milton Keynes, Bucks. MK19 7LQ
8 - 11

Sun 12th
The New Inn,
Silver Street, Abthorpe, Northants. NN12 8QR
3:30 - 6:30
OPEN MUSIC AFTERNOON

Sat 18th
Royal Oak,
Main Street, Tingewick, Bucks. MK18 4NN
8 - 11

Fri 24th
The Olde Sun,
Middle Street, Nether Heyford, Northants. NN7 3LL
7:30 - 10:30
OPEN MUSIC EVENING

Sat 25th
Royal Oak,
Main Street, Tingewick, Bucks. MK18 4NN
8 - 11
OPEN MUSIC NIGHT

MAY
Sat 2nd
The Hop Pole,
Bicester Road, Aylesbury, Bucks. HP19 9AZ
8:30 - 11:30

Fri 8th
Towcester Beer Festival,
Towcestrians' Rugby Club, Old Greens Norton Road, Towcester, Northants. NN12 8AW
2 - 4

Sun 10th
The New Inn,
Silver Street, Abthorpe, Northants. NN12 8QR
3:30 - 6:30
OPEN MUSIC AFTERNOON

Sat 16th
The Butcher's Arms,
High Street, Green Norton, Northants. NN12 8BA
8 - 11

Sat 23rd
The White Swan,
High Street, Whitchurch, Bucks. HP22 4JT
7 - 10 ish

Sun 24th
The Musketeer,
Ruscote Avenue, Banbury, Oxon. OX16 2NZ
pm

Fri 29th
The Olde Sun,
Middle Street, Nether Heyford, Northants. NN7 3LL
7:30 - 10:30
OPEN MUSIC EVENING

Sat 30th
Royal Oak,
Main Street, Tingewick, Bucks. MK18 4NN
8 - 11

JUNE
Mon 8th
The Old George,
High Street, Stony Stratford, Milton Keynes, Bucks. MK11 1AA
9 - 11:30

Sat 13th
Milton Keynes Rugby Club,
Sports Pavilion, Bowland Drive, Emerson Valley, Milton Keynes, Bucks. MK4 2DN
12:45 - 2

Sun 14th
The New Inn,
Silver Street, Abthorpe, Northants. NN12 8QR
3:30 - 6:30
OPEN MUSIC AFTERNOON

Sat 20th
Akeley Village Hall Marquee,
Church Hill, Akeley, Bucks. MK18 5HB
5:30 - 7:30

Fri 26th
The Olde Sun,
Middle Street, Nether Heyford, Northants. NN7 3LL
7:30 - 10:30
OPEN MUSIC EVENING

Sat 27th
The Griffin,
Culworth Road, Chipping Warden, Oxon. OX17 1LB
3 - 6

JULY
Sun 12th
The New Inn
Silver Street, Abthorpe, Northants. NN12 8QR
9 - 10:30

Fri 17th
The Fox & Hounds,
High Street, Whittlebury, Northants. NN12 8XJ
8 - 11:30

Sun 19th
The Hare Inn,
Southcott Village, Linslade, Beds. LU7 2PR
2:30 - 3:30

Fri 31st
PRIVATE PARTY
High Street, Yardley Gobion, Northants. NN12 7TN
7 - 10

AUGUST
Sat 1st
The White Swan,
High Street, Whitchurch, Bucks. HP22 4JT
12 - 2

Sat 8th
PRIVATE PARTY
High Street, Riseley, Beds. MK44 1DR
2 - 5

Fri 21st
The Old George,
High Street, Stony Stratford, Milton Keynes, Bucks. MK11 1AA
9 - 11:30

SEPTEMBER
Thurs 3rd
Dukes Wine Bar,
Duke Street, Princes Risborough, Bucks. HP27 0AT
8 - 11

Sat 26th
The Cellars,
Villiers Hotel, Castle Street, Buckingham. MK18 1BS
7:30 - 11
PRIVATE PARTY

OCTOBER
Sat 3rd
The Griffin,
Culworth Road, Chipping Warden, Oxon. OX17 1LB
8 - 11
NOVEMBER
DECEMBER
Sun 6th
Steeple Claydon Village Hall,
Queen Catherine Road, Steeple Claydon, Bucks. MK18 2PY
12:30 - 3:30

Sun 20th
The Musketeer,
Ruscote Avenue, Banbury, Oxon. OX16 2NZ
pm